Leaf Airpurifier
Available in white, blue & green
Leaf Airpurifier
With indigo LED light. Available in white, blue & green
With indigo LED light. Available in white.
Beautiful Aromas Revitalisers use hydro-filtration technology to scrub the air clean from pollen, dust, fungi, bacteria, viruses, volatile chemicals and malodours whilst releasing rejuvenating aroma therapeutic fragrances into the air where it further kills dust mites, fungi, bacteria, spores and some airborne viruses.
Leaf Airpurifier
Dome Airpurifier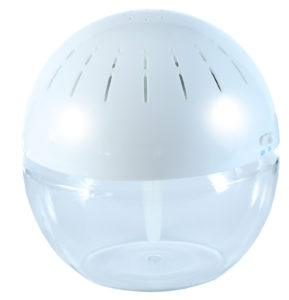 Purifiers & fragrances can be delivered anywhere in South-Africa and Namibia by using courier services at an additional cost.
South Africa: Contact Anne-Marie | info@basiccooling.co.za | 0824568601 | Pick-up in Parow, Cape Town.
Namibia: Annemarie | anniedjv13@gmail.com
Or fill out the form below:

Alleviate cold and flu symptoms.

Improve concentration, energy and reduce fatigue.

Create tranquility, calmness and relaxation Removes odours like tobacco, pets, and food smells.

Relieve hay fever, asthma, and sinusitis.

Reduce stress, anxiety and insomnia.
Hover or tap to see more details of each fragrance